UAE leads regional AI Market to USD 530 million by 2022
August 12, 2019
Posted by:

Lyn Wilson

Category:

Investment and Finance, Technology & Innovation, Middle East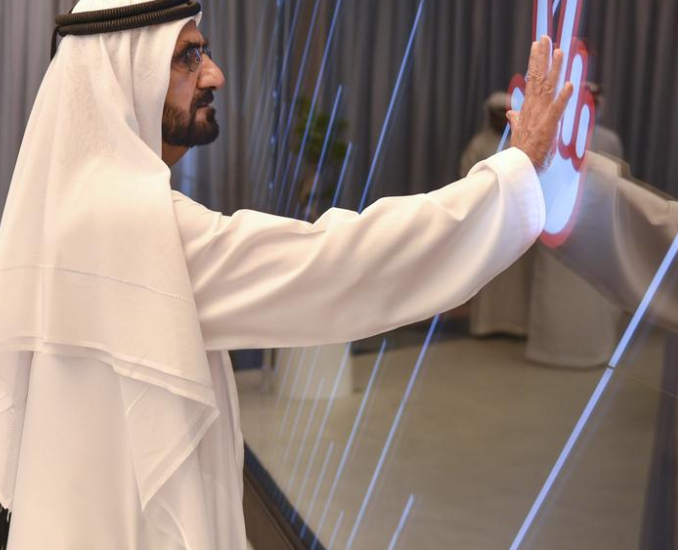 UAE Vice President and Prime Minister and Ruler of Dubai His Highness Sheikh Mohammed bin Rashid Al Maktoum
According to industry experts, the UAE's recently-launched Artificial Intelligence Strategy 2031 is pioneering the Middle East and Africa's artificial intelligence (AI) market and will top USD 530 million by 2022.
The strategy, the first of its kind in the region, was launched by UAE Vice President and Prime Minister and Ruler of Dubai His Highness Sheikh Mohammed bin Rashid Al Maktoum.
Savitha Bhaskar, COO at UAE-based Condo Protego -the leading regional consultative solutions provider, commented:
"Boardrooms across the UAE are excited about the AI Strategy 2031 in supporting rapid AI adoption, and are investing in AI for their future business models."  She added that:" True artificial intelligence requires organizations to have massive data to analyze, and investment in computing power to find the signal in the noise of the data."
The foundation for organizations to adopt AI is high-performance computing across workstations, servers, networking, storage, software and services – a vast amount of computing power is needed to analyze massive amounts of data and because of that  Condo Protego expects to see strong regional interest in Dell Technologies' Ready for AI portfolio of solutions, including on- premise hardware and analytics software.
The UAE aims to use AI to develop government performance and efficiency. Some of the sectors covered in Strategy 2031 are as follows:
Renewable energy -in order to enhance and better manage facilities
Water -in order to conduct analysis and studies to provide water sources
Technology-in order to increase productivity, with new levels of communication
Space – more accurate testing and performance.
The International Data Corporation (IDC) stated that the UAE's public and private sector investment in AI had enhanced the Middle East and Africa's Artificial Intelligence market which was now expected to grow spectacularly by 83 percent, from USD 290 million in 2019 to USD 530 million by 2022.
Tags