UAE to host major wetlands and environmental conference in Dubai in October
September 20, 2018
Posted by:

administrator

Category:

Conferences, Asia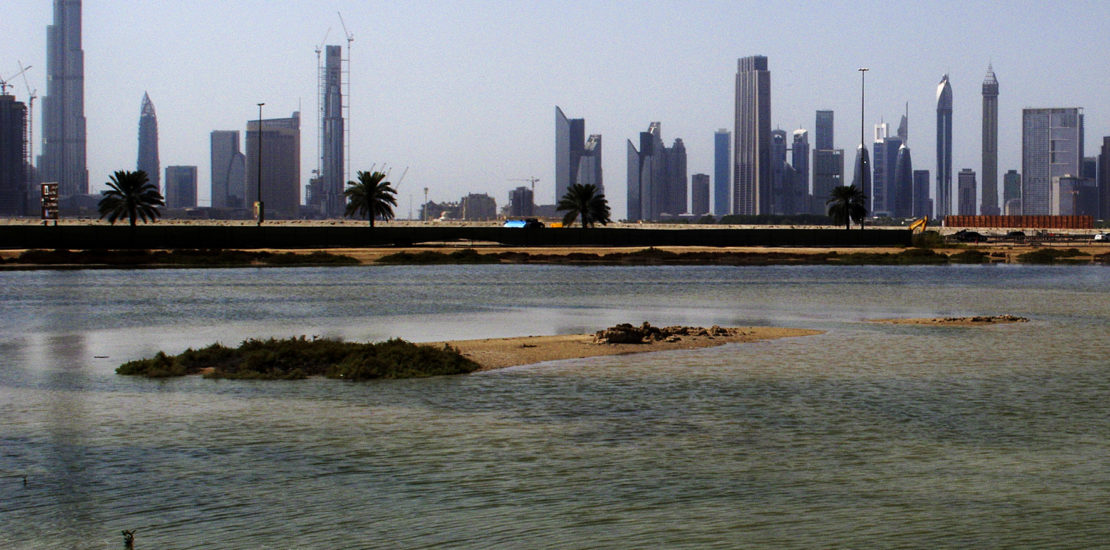 The United Arab Emirates is getting ready to host a major international wetlands and environmental conference on the Ramsar Convention in Dubai in October 2018.
The Ramsar Convention is an intergovernmental environmental treaty established in 1971 which provides for national action and international cooperation regarding the conservation of wetlands and wide sustainable use of their resources.
Themed 'Wetlands for a Sustainable Urban Future' and sponsored by Dubai Municipality, the upcoming 13th meeting of the countries that have adhered to the Convention will review progress in implementation of the treaty, examine best practices for wetland management and discuss a range of ongoing and emerging environmental issues.
More than 1,000 delegates representing governments and non-governmental organizations and academics will assemble in Dubai for the nine-day conference.
Martha Rojas Urrego, Secretary General of the Ramsar Convention on Wetlands, said:
"The stakes could not be higher for this meeting. Wetlands are being lost faster than any other ecosystem. Yet they are among the richest of ecosystems and provide vital benefits to people, such as the provision of fresh water, food and protection from disasters.
"Wetlands are essential to achieving the ambition of the 2030 Sustainable Development Agenda and to countries' efforts to combat and adapt to climate change. COP13 will provide a critical opportunity for the 170 contracting parties and the diverse range of stakeholders represented to mobilize the needed action to reverse wetlands loss and ensure that they contribute to sustainable development across the globe."
The UAE joined and ratified the Ramsar Convention 11 years ago, and has seven Ramsar wetland sites of international importance:
Ras Al Khor Wildlife Sanctuary
Wadi Wurayah National Park in Fujairah
Mangrove and Alhafeya Protected Area in Khor Kalba
Sir Bu Nair Island Protected Area in Sharjah
Al Wathba Wetland Reserve
Bul Syayeef Marine Protected Area in Abu Dhabi
Al Zorah Protected Area in Ajman
His Excellency Dawood Al Hajiri, Director General of Dubai Municipality, the main sponsor of the conference, said the region's wetland ecosystems are some of the most diverse and unique in the world, despite being situated in an arid region.
"Ras Al Khor Wildlife Sanctuary, located at the heart of the city, is a living example of a well-sustained urban wetland and a proof that the conservation of natural habitat can be reconciled with the fast-paced urbanization seen in Dubai,"  he added.
Wadi Wurayah recently received global acclaim following its inclusion in the UNESCO Biosphere Reserve list in July 2018. The status is awarded to protected areas that demonstrate a balanced relationship between people and nature, while encouraging sustainable development.
The Fujairah wadi's pools, streams and waterfalls support a rich variety of wildlife that includes the Omani owl and the Urothemis thomasi dragonfly.
His Excellency Dr Thani bin Ahmed Al Zeyoudi, Minister of Climate Change and Environment for the United Arab Emirates, commented:
"The need for an event such as COP13 is particularly relevant today as countries worldwide grapple with a sharp decline in biodiversity due to growing urbanization and increased pressure on the land as well as due to climate change."
WaterBriefingGlobal is a media partner with WETEX 2018 & 3rd Dubai Solar Show which is separately taking place in Dubai from 23rd to 25th October – we look forward to seeing you there
Click here for further information about WETEX 2018
Click here for further information about Dubai Solar Show
Tags