Home
News
Asia
UK and China collaborate to develop next generation of offshore renewable energy technologies
UK and China collaborate to develop next generation of offshore renewable energy technologies
September 7, 2017
Posted by:

administrator

Category:

Asia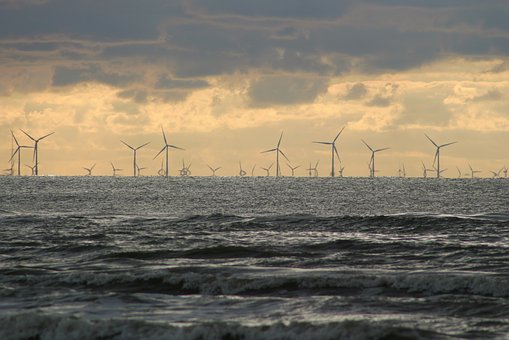 Researchers from the UK and China will collaborate on five projects to develop the next generation of offshore renewable energy (ORE) technologies to enable the safe, secure, cheap and efficient provision of clean energy.
The Engineering & Physical Sciences Research Council (EPSRC) and NERC are supporting the projects with almost £4 million of funding, which will be distributed from the Newton Fund. The National Natural Science Foundation of China (NSFC) is providing support for all of the projects. The projects have been funded as part of the Joint UK-China Offshore Renewable Energy programme.
Commenting on the collaboration, EPSRC Chief Executive Professor Philip Nelson said:
"The Joint UK-China Offshore Renewable Energy (ORE) programme will build on a successful history of international collaboration between EPSRC and NERC in the UK, and the NSFC in China, across a range of topics. This multidisciplinary programme has already delivered invaluable research on reducing energy demand at the city scale, the integration of electric vehicles and grid-scale energy storage. These new projects bring together some of the leading minds in this field from the UK and China to increase our capacity to generate and distribute affordable, safe, clean energy."
The collaborative, multidisciplinary three-year-long projects will use environmental science, technology and engineering to tackle key challenges affecting the development of ORE systems, such as offshore wind, wave and tide facilities, and maximise their environmental and socio-economic benefits.
They will determine where the best energy resource is available and where it would be best to implement ORE technologies, and inform the development of technology so that structures are resilient to extreme events such as typhoons and earthquakes.
The latest data published by theUK government in 2017 showed that a record 47% of the UK's electricity was generated by clean energy sources in 2016. Overall, renewable sources – which include onshore and offshore wind, solar farms, hydroelectric dams and biomass – accounted for 25% of the UK's electricity generation.
In addition, the projects will:
showcase the potential of ORE technologies to provide a stable power supply for island and coastal communities, particularly in China, but also in UK offshore island communities
improve understanding of resources for ORE systems under different conditions between UK and China, all of which will move both countries closer towards a low carbon economy
help to understand and reduce the risk of extreme events and encourage sustainable development of ORE systems, which could kick-start floating design methods and help assess suitability of current standards and methods
help to reduce the uncertainty in resource and the potential power produced, while identifying and informing ORE system build sites. This research could underpin other aspects of ORE development, both engineering and policy.
NSFC President Yang Wei said that further advancing China's already world-leading renewable energy sector is an integral part of the country's 13th five-year plan and will help drive future economic growth and advance the cause of low-carbon development.
"As always, partnership with the UK in this field helps build upon both sides' complementary strengths in research and innovation and will definitely further strengthen our already productive bilateral relationship in the long run." he added.
Tags