UK water company issues green bond in Canadian maple bond market
September 5, 2022
Posted by:

Sinead Sprigg

Category:

Companies, Corporate, Investment and Finance, Europe, North America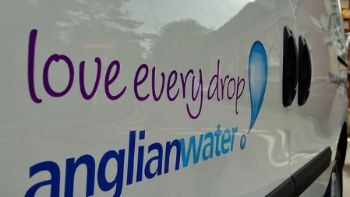 Anglian Water has become the first UK company to issue a corporate green bond in the Canadian 'maple' bond market.
The C$350 million bond raised will specifically fund Anglian Water's Strategic Pipeline Alliance (SPA) which is delivering a brand new network of hundreds of kilometres of large-scale interconnecting pipelines to move water to drier areas of its region, alongside other future resilience projects identified by Anglian Water. The water company has described the SPA as the UK's biggest ever drought resilience project.
The SPA is the biggest infrastructure programme in Anglian Water's history and one of the largest infrastructure projects in the UK – On completion, the outcome will be improved the climate resilience for water supplies across the Anglian region.
Crucially, flexibility in moving water more freely around the region will help improve resilience to droughts and enable the company to reduce abstraction from the environment in water-stressed areas. Reducing abstraction is one of the most important contributions to protecting the environment.
This year's driest July on record since the 1911 and the driest summer since 1976 highlights the importance of such schemes that ensure resilience to drought for future generations and support customers and businesses, including critical industries such as food production.
Anglian Water's Group Treasurer, Jane Pilcher, said:
"The impacts of climate change are acutely impacting the water industry in the UK, and the world over. Ours is the driest region in the UK and particularly vulnerable to climate change. Therefore reducing our carbon emissions and adapting to the climate emergency is embedded in everything we do. Spend on resilience to climate change and environmental protection is vitally important. This focus is why 100 per cent of our debt raised in 2021/22 was sustainable finance."
Anglian Water's capital investment is financed by sustainable debt finance as well as through shareholders, supported by a stable regulatory environment. Jane Picher continued:
"By holding ourself accountable to the green bond principles we are delivering enhanced environmental and social benefits.
"The Maple bond market is a stable and growing sustainable finance market, so for us it's presented an opportunity to continue our sustainable financing strategy."
Anglian recently published its 2022 Sustainable Finance Impact Report consolidating its financial and sustainability performance in one place as part of its Environmental and Social Governance (ESG) commitments – closely linked with its Purpose – recognising that long-term sustainable performance relies on an understanding of the interdependency between financial, social and environmental factors.
The report goes beyond just reporting carbon emission reductions and showcases the SPA as well as Anglian's WINEP Environmental Programme to give investors clarity on how their investment is helping bring social and environmental prosperity to the Anglian Water region.
In 2017, Anglian issued the first ever public utility sector Sterling (GBP) Green Bond and last year, it took assurance standards to a new level by becoming the first water company in the world to issue a sustainability-linked bond tied to net zero commitments. This is the eleventh green bond issued by Anglian Water.
Tags