UN-Water gets ready to launch SDG 6 Global Acceleration Framework on water and sanitation for all by 2030
July 2, 2020
Posted by:

Elaine Coles

Category:

Conferences, Environmental, Global, Water Issues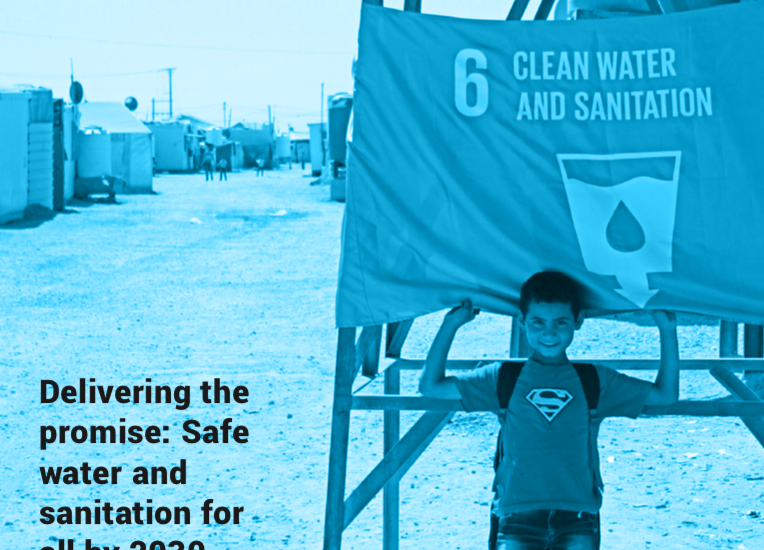 Next week will see the official launch of the UN's Sustainable Development Goal 6 Global Acceleration Framework to generate commitments for ambitious solutions on water and sanitation.
Hosted by UN-Water, the high-level and multi-stakeholder event  will  be held virtually 8:00 AM – 9:30 AM New York time on Thursday 9th July 2020.
The Framework, which supports the Decade of Action to deliver SDGs by 2030, will align the international community to strengthen country planning, implementation and knowledge sharing for SDG 6 while supporting country response to the COVID-19 pandemic. The new, unifying initiative has the aim of speeding  up progress by on SDG6 which seeks to ensure availability and sustainable management of water and sanitation for all by 2030.
According to the UN , in the face of unprecedented and growing challenges. And with only 10 years to go to achieve the SDGs, an immediate and integrated global response to rapidly improve progress on SDG 6 is now needed.
The SDG 6 Global Acceleration Framework is aiming to deliver fast results at an increased scale –a brief summary of the Framework says five accelerators will dramatically improve the international community's support to country progress.
Optimized financing – Improved targeting, better utilization of existing resources and mobilization of additional domestic and international funding will lead to efficient service delivery and implementation. Success looks like: Costed plans related to delivery of SDG 6 are fully funded.
Improved data and information – Data generation, validation, standardization and information exchange will build trust so leaders can make informed decisions and increase accountability. Success looks like: High-quality information on SDG 6 indicators is shared and easily accessible by any decision maker.
Capacity development – Inclusive human and institutional capacities at all levels will enable improved service levels, operating and maintenance technology, increased job creation in the water sector and the retaining of a skilled work force. Success looks like: Skilled staff enhance sustainable implementation of SDG.
Innovation – Innovative practices and technologies will be leveraged and scaled up and ultimately lead to improved water resources and sanitation development and management. Success looks like: Innovative practices and technologies for water and sanitation are leveraged at the country level.
Governance – Cross-sector and transboundary collaboration, clear roles, stakeholder involvement and effective and inclusive institutions will make SDG 6 everyone's business. Success looks like: Efficient mandates for SDG 6 delivery in all sectors are established, institutions are strengthened to deliver and intersectoral coordination mechanisms operate effectively.
Click here to download the SDG 6 Global Acceleration Framework summary document – the full Framework will be available on 9 July 2020.
Click here for more information and to register for the virtual event
Tags