Utico secures US$ 400 million Investment Deal with Majis
January 17, 2019
Posted by:

Elaine Coles

Category:

Companies, Investment and Finance, Middle East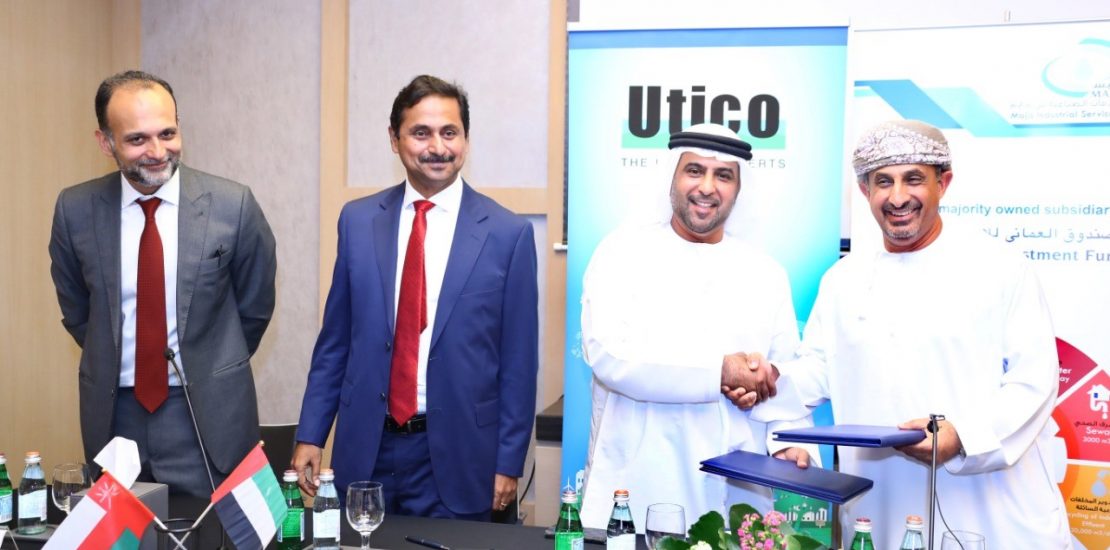 Utico has signed an investment agreement with Majis Industrial Services, a Government of Oman owned entity with an investment deal value of $400 million.
The deal makes Utico the first large water player to have four Sovereign investors as its shareholders.
Details of the investment were announced at a news conference on the sidelines of the World Future Energy Summit in Abu Dhabi (WFES 2019) – the deal was arranged by Emirates NBD Capital, exclusive financial advisor to Utico on this deal.
White & Case provided legal advisory support to Utico and Clyde & Co. to Majis Industrial Services (MIS).
Rashed Mehran Al Blooshi, Chairman of Utico commented:
"The Majis's investment is one more testament of trust from our investors in our unique business model, expertise and the tremendous growth potential of the company. It is also an endorsement of our contribution to the social and economic fabric of countries where we operate."
He said that investment also stood out for the fact that it strengthens economic cooperation between Oman and the UAE. "Investment by the Government of Oman through its sovereign funded entity in an Emarati utilities company also complements economic relations between the two countries," he added.
Ahmed Mazroui, CEO of MIS said:
"We are very excited about the prospects the deal brings to the table and along with Utico we hope to work together to develop many projects and build on each other's strength. The deal is supposed to close in the first quarter 2019 said.
According to Richard Menezes, CEO of Utico, the Majis's investment was in line with the confidence other Sovereign investors have shown in the company earlier as well.
"Utico is the first large water player to secure such a large corpus of Sovereign funding. In the last three years the total deal of investments secured by Utico is about US$740 million, which includes Sovereign investments from the governments of Saudi Arabia, Bahrain and Brunei and Spain's utility leader, Grupo Cobra," he said.
Utico announced its intention to go public late last year and has appointed Emirates NBD as its advisor. Fahad Al Qassim, Chief Executive Officer, ENBD Capital described the deal as a landmark transaction in the Middle East utility sector.
Utico recently qualified and bid for the Taweelah Independent Water Project tender where it was the lowest in the DBOM model with the least power consumption as per tender results.
Tags