Water supply schemes in top 200 civil engineering projects that shaped the world
January 30, 2019
Posted by:

administrator

Category:

Engineering, Global, Technology & Innovation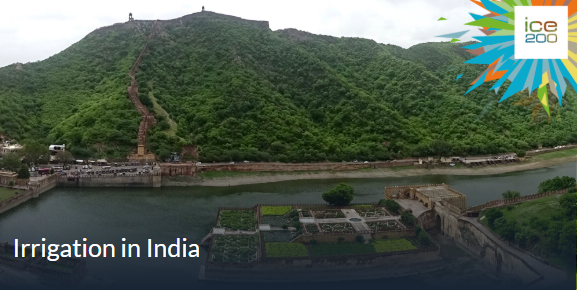 Water supply schemes in London, Australia and India have been announced as part of the Institution of Civil Engineers' (ICE) top 200 influential people and projects, past and present, which illustrate how civil engineering has shaped the world and transformed people's lives for the better.
To mark ICE's 200th anniversary, and to support the UK Government's Year of Engineering, the Institution has been highlighting 200 inspirational and world-changing projects from around the world throughout 2018. Nominated by ICE's members and selected by an expert panel, the chosen projects illustrate the breadth and depth of civil engineering's impact on society.
The latest projects to join the list include the introduction of sand filtration to London's water supply in 1829, the first treated public water supply in the world. It improved the health of local residents, allowed London to grow, and provided a major step forward in providing clean drinking water for large urban populations.
Similarly, Australia's Goldfields water supply scheme improved sanitation and helped to prevent the spread of diseases such as typhoid. Completed in 1902, the scheme sent clean drinking water along the longest ever pipe to towns in Western Australia and still supplies water to the area today. The pipeline helped boost agriculture in the region and has allowed Western Australia's wheat fields to become the most productive in the country.
ICE has also highlighted irrigation in India, with various schemes across the country providing a reliable source of water for farmers year-round and increasing food security. They supply drinking water for a growing population as well as controlling floods and helping to prevent droughts. India's irrigation schemes include the fourth-oldest water regulation system in the world, the Kallanai dam, which was built around 200AD and is still in use today.
Other water projects which have joined the top 200 this month include Scammonden Dam in the Pennines, the Ghazi-Barotha hydropower project in Pakistan, and the Rideau Canal in Canada.
Nathan Baker, ICE Engineering Knowledge Director, said:
"Our research has shown that the majority of both adults and young people don't know what a civil engineer does and most can't identify a single UK civil engineering project. We aim to change these perceptions with 200 People and Projects, explaining not just the importance of civil engineering but how it has directly transformed people's lives.
"The chosen projects showcase how civil engineering paved the way to modern life and how it continues to tackle the problems of today, safeguarding the future for generations to come. With the world facing unprecedented challenges, such as climate change and the pressures from a rapidly growing population, there has never been a greater need for civil engineers and the vital work they do."
Click here to visit the ICE civil engineering platform
Tags