World leaders' call to action on Covid-19: WASH is first line of defence
July 2, 2020
Posted by:

Elaine Coles

Category:

Global, Water Issues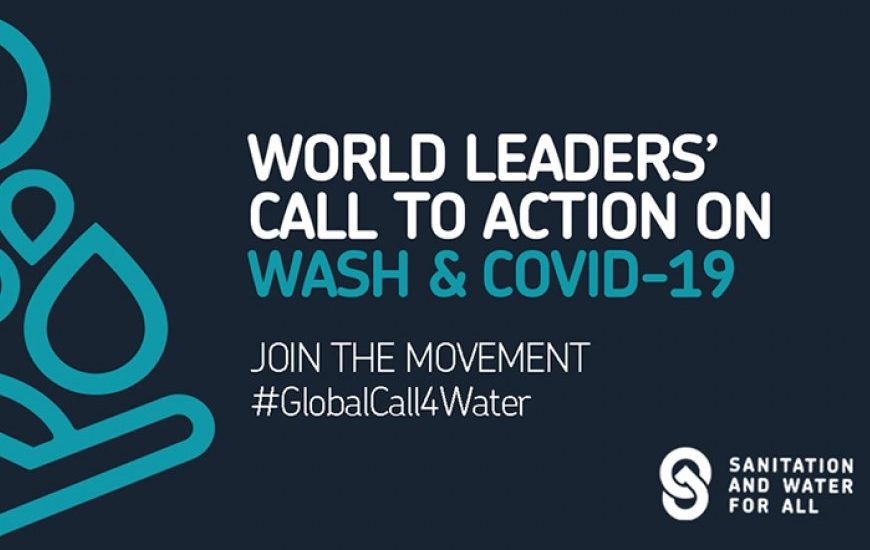 Sanitation and Water for All (SWA) has launched the 'GlobalCall4Water,' an initiative that calls on world leaders to prioritise water, sanitation and hygiene (WASH) in the response to Covid-19.
The initiative has already been signed by dozens of heads of state, ministers, CEOs and leaders of UN agencies and other international organisations.
Sanitation and Water for All are emphasising the ongoing need for WASH. Besides combating the pandemic, improving the availability of drinking water and sanitation would mean concrete action towards achieving SDG 6 – clean water and sanitation for all.
Commenting on the initiative, Robert Bos, Chair of the Supervisory Board at IRC, signatory organisation of the call, said:
"The strongest point of this global call is that it was signed by a large number of heads of state. This is crucial because it increases the chances of a systematic, integrated approach, including infrastructure, urban and rural development, service delivery and regulation, and gender. And of course, coordinated financing."
According to Pim van der Male, Senior Policy Officer WASH at the Dutch Ministry of Foreign Affairs, in addition to the current focus on emergency facilities such as water tanks in slums, so that people can wash their hands, it is also essential to work on structural and sustainable solutions as well.
Pim van der Male said:
"We are now dealing with a very serious external shock, but it will not be the last one. Other viruses are coming and we are facing the impact of climate change. This crisis shows that we need to prepare better. Vulnerable groups are now extra vulnerable."
"The world leaders' call can accelerate and strengthen that response process. I hope the initiative will really set things in motion. Not only to combat the pandemic, but also to structurally improve the availability of drinking water and sanitation and thus bring SDG 6 – clean water and sanitation for all – within reach."
Click here to see complete list of signatories to the #GlobalCall4Water
Tags