World Risk Report 2019: water shortage exacerbates disaster risk
September 18, 2019
Posted by:

administrator

Category:

Global, Water Issues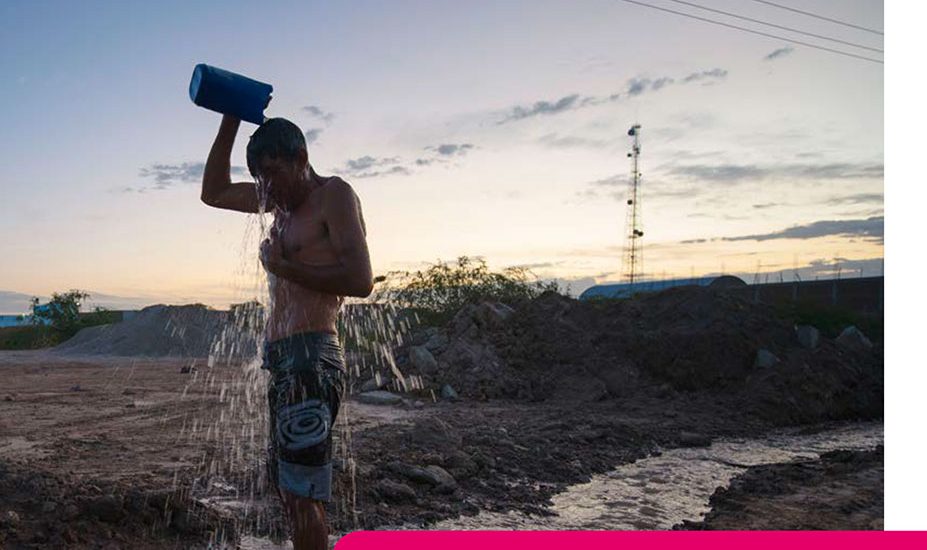 With record breaking temperatures around the world and increasing droughts, climate change can already be seen as exacerbating water supply problems and thus increasing the vulnerability of societies. These are the findings of the 2019 World Risk Report, focused on water supply.
The report was officially launched this week by the Bündnis Entwicklung Hilft and the Institute for International Law of Peace and Armed Conflict (IFHV) of the Ruhr University Bochum.
If an extreme natural event such as a flood or a cyclone occurs, the results are more likely to be catastrophic in countries with poor water supply.
Peter Mucke, managing director of Bündnis Entwicklung Hilft commented:
"In developing countries in particular, policymakers need to act urgently and give all households safe access to clean water. After extreme natural events, the water supply must be restored quickly to ensure survival and prevent the spread of diseases."
People living in poverty are especially unlikely to have access to clean water inside their household and can be forced to pay fees at public water points. "Often the poorest people pay the most for water," said Mucke.
An essential part of the report is the annual World Risk Index, which is calculated by the IFHV. It indicates the respective risk of an extreme natural event leading to a disaster for 180 countries. With this data, the report examines eight more countries than in the previous year. The World Risk Index considers a country's exposure to extreme natural events as well as its societal vulnerability.
The three countries with the highest disaster risk are the tropical island states of Vanuatu, Antigua and Barbuda, and Tonga. Germany has a very low disaster risk, ranking 163rd. Overall, the states with the highest disaster risk are concentrated in Oceania, Southeast Asia, Central America, and West and Central Africa.
"For the first time since 2012, we were able to use new data considering the risks vis-à-vis extreme natural events", Katrin Radtke, Professor at the IFHV and scientific director of the World Risk Report added. For Vanuatu and Tonga, the risk has increased further.
The WorldRiskReport has been published annually by the Bündnis Entwicklung Hilft since 2011. The concept of the World Risk Index, with its modular structure, was developed in cooperation with the United Nations University's Institute for Environment and Human Security (UNU-EHS) and has been calculated by the IFHV since 2018.
In 2017 and 2018, the index was revised on the basis of new findings and made changes at the indicator level.
The index, which includes 27 indicators from globally available and publicly available data sets, serves to provide decision-makers with a quick orientation and to make visible fields of action for disaster risk management.
Click here to access the World Risk Report 2019
Tags