ACWA Power consortium awarded contract for Red Sea Project's regenerative tourism
November 17, 2020
Posted by:

Lyn Wilson

Category:

Corporate, Environmental, Investment and Finance, Water Issues, Middle East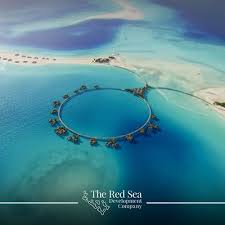 The Red Sea Development Company (TRSDC) accountable for developing the world's most ambitious regenerative tourism project, has awarded its highest-value contract so far to a consortium led by ACWA Power. The company will design, build, operate and transfer The Red Sea Project's utilities infrastructure.
All of the utilities will be delivered under a single agreement, which includes the provision of renewable power, potable water, wastewater treatment, solid waste management and district cooling for the 16 hotels, international airport and infrastructure that make up phase one of The Red Sea Project*.
The Red Sea Project is not investing any of its own capital and is instead committing to purchase its utilities from the consortium for the next 25 years.
The ACWA Power consortium is financed by Saudi and international banks, including the UK's Standard Chartered Bank and China's Silk Road Fund, and marks a new stage for the development, in terms of securing external investment.
Mohammad Abunayyan, Chairman, ACWA Power said:
"We are honored and proud to support TRSDC's ambition to deliver a tourist destination that limits the environmental impact through the provision of zero-carbon emitting and zero-waste generating utility services."
The contract was procured as an independent public-private partnership (PPP), intended to cover the design, construction and operation of the systems providing utilities, accompanied by the associated networks and infrastructure.
It marks a significant step forward for The Red Sea Project, establishing it as the region's first tourism destination powered solely by renewable energy.
John Pagano, CEO of TRSDC said:
"This contract also signifies a noteworthy step change for us as the consortium brings foreign investment to the project, demonstrating international support and confidence for the vision that is becoming a reality along the Red Sea coast."
He also commented:
"With the largest battery storage facility in the world in place, we can guarantee that the development is 100 percent powered by renewable energy 24 hours a day, 365 days a year."
The company aims to complete the project in 2030 when there will be 50 hotels, and approximately 1,300 residential properties across 22 islands and six inland sites.
*Read more : www.theredsea.sa/en/project
Source: https://newsroom.theredsea.sa
Tags