ADB invests up to US$40 million in GGU green bonds to improve water supply and sanitation in Georgia
August 2, 2020
Posted by:

Lyn Wilson

Category:

Corporate, Investment and Finance, Water Treatment, Asia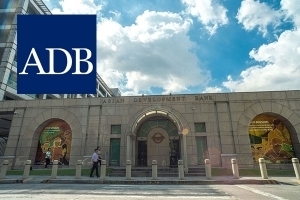 The Asian Development Bank (ADB) has announced an investment of up to US$20 million in green bonds to be issued by Georgia Global Utilities JSC (GGU). ADB will also administer a further investment of up to US$20 million in the bonds by Leading Asia's Private Infrastructure Fund (LEAP).
The objective of the investment will be to upgrade water supply and sanitation in Tbilisi and nearby municipalities, and to refinance debt of renewable energy and water operations.
The investments form part of a US$250 million issue by GGU of 5-year green bonds—Georgia's first green bond issuance—that will be listed on the Global Exchange Market of the Irish Stock Exchange.
GGU is a holding company with two major business lines involving renewable energy and water supply and sanitation.  The water supply and sanitation sector is operated primarily through its subsidiary Georgian Water and Power LLC—the largest privately-owned utility company in Georgia.
Director of Infrastructure Finance, South Asia, Central Asia, and West Asia at ADB's Private Sector Operations Department Shantanu Chakraborty said:
"ADB's assistance will help ensure that communities in and around Tbilisi are supplied with water 24 hours per day, and that water supply and sanitation systems in those urban centers function properly. ADB's anchor investment will demonstrate to potential investors the compelling investment opportunities in financing water and clean energy initiatives in Georgia's private sector."
GGU is a wholly owned subsidiary of JSC Georgia Capital, which is 100%-owned by Georgia Capital PLC, a London Stock Exchange listed entity.
A substantial part of ADB's subscription will be earmarked for capital expenditure in connection with GGU 's water supply and sanitation business in Georgia, providing the company with short and medium-term capital to upgrade the water and sanitation network and supply sustainable and affordable water to consumers.
Irakli Gilauri Georgia Capital Chairman and CEO said:
"I am delighted to announce that GGU has issued the first-ever green notes from Georgia. The transaction was met with considerable interest from investors, being able to access capital even during the current unprecedented times. We are thankful to ADB for playing a key role by acting as one of the anchor investors for the notes."
Tags