Home
News
Corporate
Asia
DEWA collaborates with BSI on Risk Management Standard for electricity and water sectors
DEWA collaborates with BSI on Risk Management Standard for electricity and water sectors
August 30, 2018
Posted by:

administrator

Category:

Corporate, Asia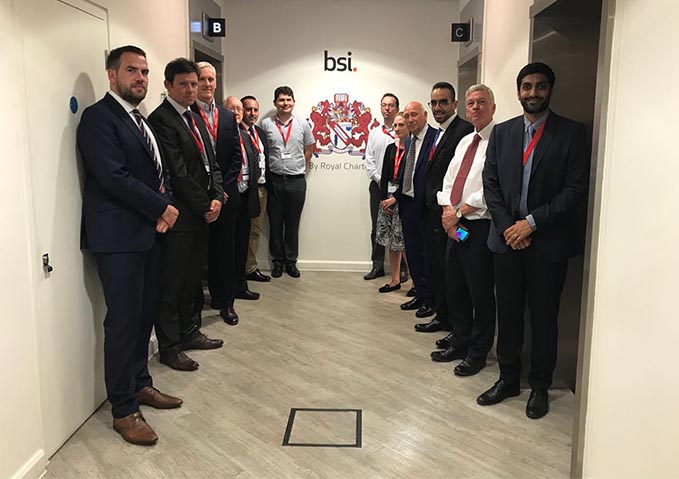 Dubai Electricity and Water Authority (DEWA) has initiated a collaboration with the British Standards Institute (BSI) to set the world's first Publicly Available Standard (PAS) standard that would document best utility risk management practices for the electricity and water sector.
The move comes as part of DEWA's efforts to consolidate its global positioning and achieve its vision to become a sustainable innovative world-class utility. The new standard is a key pillar in advancing risk management standards and addressing any problems, constraints or gaps in existing global standards and practices.
DEWA participated in an international workshop held in London last June aimed at harmonising the new standard by bringing together major utilities in America and Europe to gain consensus on the effectiveness of the specified standards.
HE Saeed Mohammed Al Tayer, MD & CEO of DEWA commented:
"Setting the new PAS standard for risk management in the electricity and water sector is in line with the directives of HH Sheikh Mohammed bin Rashid Al Maktoum, Vice President and Prime Minister of the UAE and Ruler of Dubai. It aims to achieve the highest standards of quality and excellence, and strengthen DEWA's position as a global leader and one of the best utilities for electricity and water sectors in the world."
The new standard  is expected to be completed and applied amongst utilities globally by September 2019.
This is the newest addition to DEWA's track record of initiatives and achievements that aims to upgrade the services of the electricity and water sectors around the world; especially in the risk management field, which is constantly increasing due to massive technological developments and a rapid progression of smart transformation.
DEWA is the first organisation in the Middle East to implement the SAP Risk Management 10.1 and to adopt best international practices derived from the ISO 31000 certificate. DEWA also adopted the International Standard for Business Continuity Management (ISO 22301), becoming the first utility to receive the certificate in the MENA region for its integrated operations.
Al Tayer continued:
"DEWA is keen to continuously develop its capabilities, especially when it comes to facing, assessing and responding to potential risks. We recognise the importance of supplying water and electricity to more than 850,000 customers based upon the highest levels of availability, reliability and quality."
"We are pleased to cooperate with the BSI, which plays a leading role in the development of international standards, and is a leading figure in this sector. The institute has helped establishments around the world apply various management systems and provide them with accreditation certificates. We are pleased to adopt this new standard that aims to upgrade the international standards applied in the field of risk management."
Tags