EU funding of approximately EUR 57 million for modernization of water infrastructure in Romania
November 30, 2020
Posted by:

Lyn Wilson

Category:

Corporate, Engineering, Investment and Finance, Water Treatment, Europe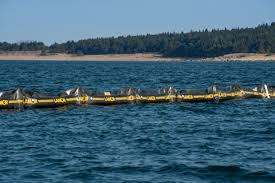 EU funding of more than €57 million has facilitated the implementation of the second phase of a two-phase project to modernize water infrastructure in Caraș-Severin County, western Romania.
Phase 11 of the project (where most of the work was carried out) covered drinking water and wastewater collection and treatment services in the county seat of Reșița and several other urban areas.
The key objective of the project included continuous provision of clean drinking water for the local population, (roughly 138, 000) resulting in a reduction in public health risks.
Work for the drinking water supply systems includes the following:
Rehabilitation of 13 surface water sources
20 reservoirs
5 wells
1 chlorination plant
3 drinking water treatment plants
2 pumping stations
59 km of raw water transmission mains
54 km of water transfer pipe
The drinking water distribution network was extended by 46.85 km and in addition 63 km of the network were also renovated. 1 drinking water treatment plant, 2 wells, 4 chlorination plants, 14.59 km of water transfer pipe, 5 reservoirs and 18 pumping stations were also built.
The project includes upgrades for new wastewater treatment plants (WWTP) and sewage. Five new WWTPs have been constructed and two have been restored.
The sewage network was extended by 163.05 km and 30.57 km of the network were rehabilitated and 47 wastewater pumping stations have also been constructed.
The project was also intended to reduce losses of water from the drinking water distribution network, reduce infiltration into the sewage system and reduce pollution of the environment by untreated or not correspondingly treated wastewater discharge into water bodies.
The total investment for the "Modernization of water and wastewater infrastructure in the Caraș Severin County – phase II" project is approximately € 86 million with the EU's Cohesion Fund contributing about € 57 million through the "Large Infrastructure" Operational Program for the 2014-2020 programming period.
Source: https://ec.europa.eu 
Tags