Jacobs appoints Bryan Harvey to lead Utilities business in Europe
May 15, 2018
Posted by:

administrator

Category:

Corporate, Europe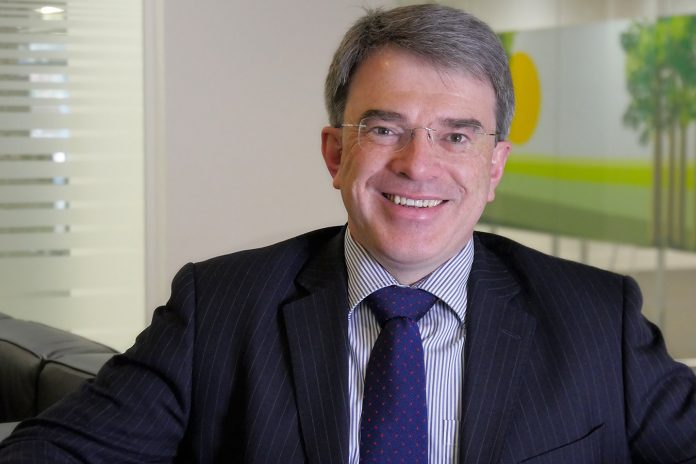 Jacobs Engineering Group Inc. (NYSE:JEC) has appointed Bryan Harvey as Vice President of its Utilities business in Europe.
Based in London, Bryan is responsible for programme and service delivery to Jacobs' regulated Utility clients in the water and energy markets in the UK/European market.
Bryan Harvey commented:
"Many of our utilities clients are facing resiliency challenges as they respond to population growth, price pressures, security of supply issues, aging infrastructure, and the on-going variability associated with climate change."
"Our new offering in Utilities enables us to help our clients and whole communities think differently about the future and how they become more resilient."
Commenting on the appointment, Jacobs Buildings and Infrastructure Europe Senior Vice President and General Manager Donald Morrison added:
"Helping our clients build a strategic, long-term and integrated view on Utilities assets makes us all more resilient, and gives communities and business the confidence they need to thrive and remain competitive in the global economy."
A Chartered Civil Engineer and business leader with over 27 years' experience across the water sector in particular, Bryan Harvey was previously responsible for the global strategy and sales of CH2M's water business, and led global water operations prior to that.
Jacobs leads the global professional services sector delivering solutions for a more connected, sustainable world. With $15 billion in fiscal 2017 revenue when combined with full-year CH2M revenues and a global workforce of more than 77,000, Jacobs provides a full spectrum of services including scientific, technical, professional and construction- and program-management for business, industrial, commercial, government and infrastructure sectors.
Tags