Jacobs partners with Atos to deliver predictive maintenance solutions
February 19, 2018
Posted by:

administrator

Category:

Corporate, Europe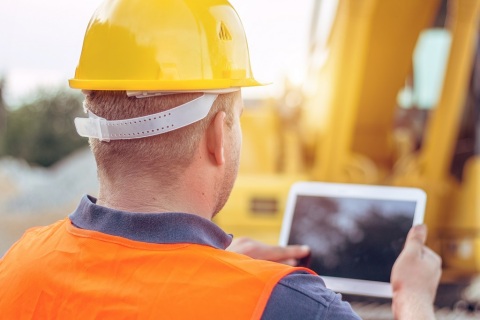 Construction Worker Contractor Using Tablet Computer
Jacobs Engineering Group Inc. and global leader in digital transformation Atos, have reached a non-exclusive collaboration agreement to provide predictive, condition-based maintenance and field services optimization solutions to clients across industry sectors including water, energy, transport and the built environment.
The enhanced data capture and analysis will offers client greater understanding of their assets, helping them to reduce operational and reactive maintenance costs, optimize performance, and increase return on asset investment.
Jacobs Buildings and Infrastructure Europe Senior Vice President and General Manager Donald Morrison commented:
"This collaboration with Atos will help us create more opportunities to leverage disruptive technology and deliver strategic digital innovation for complex government, infrastructure and industrial programs."
"With our in-depth industry knowledge and combined digital capabilities, we are well positioned to help our clients achieve performance excellence and maximize their opportunities in this dynamic technology space."
Senior Vice President and Global Head of Atos IoT Services Paul Albada Jelgersma added that all industries are undergoing huge transformation due to the maturing of the Internet of Things (IoT) and analytics services.
"The digitization of front-line operations means solutions that reduce cost through predictive and preventative maintenance are in high demand. This is a highly synergistic collaboration and our recognized expertise in end-to-end strategy covering consulting, development, advanced analytics, managed IoT and IoT security will enable us to provide integrated solutions to clients from the outset," he said.
By harnessing the professional technical services expertise of Jacobs with the digital and IoT capabilities of Atos, the combined offering is intended to provide further value to clients through real-time insights that detect anomalies and performance patterns, determine critical assets and understand the root cause of asset failure.
The partners said this would enable clients to better anticipate potential asset failure and performance issues, and to proactively plan for timely maintenance and replacement.
The collaboration will leverage part of the Atos Codex portfolio of offerings, together with Jacobs Connected Enterprise (JCE), a suite of integrated digital capabilities and solutions in data analytics, IoT deployment and cyber security.
The agreement will initially focus on the U.K. with the option to extend to other markets.
Tags