Melbourne Ixom Expands Global Source Water Management
February 12, 2020
Posted by:

Lyn Wilson

Category:

Corporate, Environmental, Global, Technology & Innovation, Water Treatment, Australasia, North America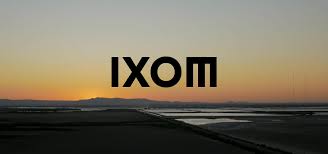 Ixom , world- wide leader in providing chemicals, technologies, services and equipment for water treatment and pre-treatment, completed the merger In  February 2020  with Medora Environmental (Medora) a market leader in source water management solutions.
Ixom 's products and services are used by water authorities for the supply of safe drinking water and the treating of waste water and also by industrial customers in water and process applications.
The investment in the United States business reinforces the company's global source water management offering as Ixom will be able to develop its strong water capabilities such as; Ground Water Treatment Plants, Water Treatment Systems and strong markets in Pre-Treatment Disinfection, Chlorination and correlated products as well as PFAS(contamination of drinking water) removal.
The acquisition will unite two North American source water industry leaders with long standing market experience and extensive customer bases to position Ixom as one of the industry leaders in this sector.
Medora, based in North Dakota, contributes indispensable source water treatment services to over 110,000 municipal water sources across North America and has a series of water treatment and wastewater sector products, related to source water, waste water as well as potable water.
Group CEO Ixom Paul Atkinson said of the acquisition:
"This significant investment for Ixom demonstrates our clear growth strategy expanding our Source Water Management footprint in North America and beyond. Coupled with our superior MIEX product line in North America, Europe and Australasia, the integration of both companies allows us to offer more products and end to end services along the water value chain for customers." (MIEX® Ixom's advanced magnetic ion exchange process systems and resins which target contaminants to significantly improve drinking water quality).
Ixom believes that the company's own strength in water treatment and compliance systems combined with Medora's highly respected quality products range, reservoir knowledge base and potable treatment product  including service portfolio, will supply them with a market leading reservoir treatment position.
Global reach combined with local knowledge will benefit both businesses as they support each other's assets in the water industry in order to offer a more extensive set of solutions addressing  water challenges faced by customers  worldwide.
Tags