Netherlands-headquartered Arcadis NV acquires UK software & analytics firm
January 15, 2018
Posted by:

administrator

Category:

Corporate, Europe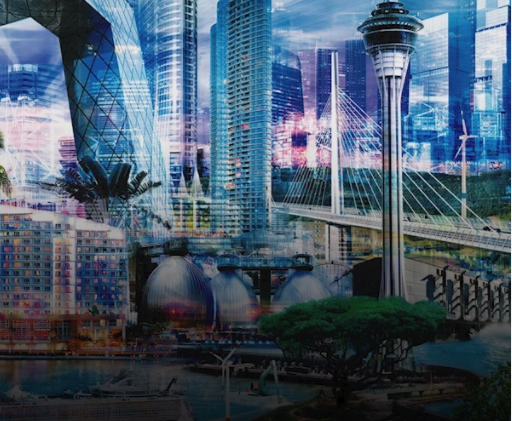 Netherlands-headquartered Arcadis NV has acquired UK software and analytics firm SEAMS.
The acquisition will see the global design, engineering and management consulting company further strengthen its digital and data expertise – Arcadis' data analytics and predictive analytics offering has now grown to more than 200 people around the UK.
Arcadis said the acquisition of Sheffield-based SEAMS will address an increasingly critical issue for water companies, energy providers and infrastructure operators, helping them to improve customer satisfaction, increase affordability and maintain high levels of service.
The transaction represents Arcadis' latest move towards a fully digitally enabled business in the UK and overseas. Arcadis said that together, both businesses will be able to provide clients with a unique blend of expert technical and asset knowledge combined with advanced analytics, commenting:
"Arcadis will be able to give the nation's biggest utilities and infrastructure providers the benefit of quicker, more detailed expert analysis. In turn, this will lead to reduced business risk at lower cost, equipping clients to provide better service for their customers in the short-, medium- and long-term."
Led by Managing Director, Mark Engelhardt, and Technical Director, Mark Turner, SEAMS' cutting-edge data and predictive analytics help to monitor performance and advise on resilience on behalf of their clients to safeguard their assets, minimise costs and reduce risk.
Commenting on the acquisition, Alan Brookes, CEO of Arcadis UK, said:
"The utilities and infrastructure sectors are one of the last to be digitally disrupted and if we're to meet future consumer and client demands, our industry needs to move forward quickly. At Arcadis, this is our key priority and we are rapidly accelerating the digitisation of our entire business for the benefit of our clients and to improve quality of life for their customers."
"While the volume of data is growing exponentially, the real value lies in our ability to interpret and understand how to use it to deliver valued benefits. This is where the SEAMS team comes in.  Working with our new colleagues to combine our expert industry views with increasingly data-driven insights will ultimately enhance the level of sophistication we are bringing to our clients, helping them to improve their operations and make things better for those that rely on their services."
Managing Director, Mark Engelhardt, added:
"The drive for better corporate performance and returns sits at the heart of most businesses. Our approach is all about mining the plethora of data available to us and – most importantly – making the most effective use of it to inform the decision-making process.
"Our approach to data means that we can work with clients from the very earliest stages of strategic planning, right through to operational delivery, helping them to draw valuable insights that ultimately help to drive the best performance of their assets. Our EDA Analytics software already has a proven track record in the UK water, energy and transport sectors, and we are excited that by combining this with Arcadis' global reach, industry insight and deep asset knowledge, it will allow SEAMS to build new capability and access new clients and markets."
Based in Amsterdam, Arcadis has over 350 offices in 40 countries. The group employs  27,000 people, active in over 70 countries that generate €3.3 billion in revenues.
Tags