New report highlights Australia's new era of unnatural disasters.
November 29, 2022
Posted by:

Sinead Sprigg

Category:

Corporate, Environmental, Global, Investment and Finance, Australasia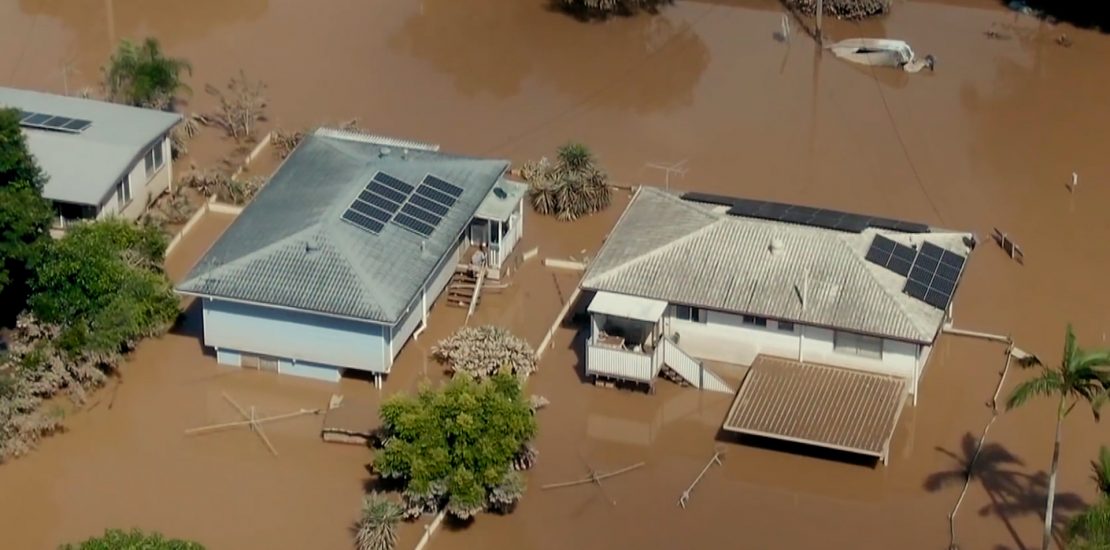 This year has seen large parts of Eastern Australia experience record-breaking rainfall and floods.
From Queensland to Tasmania, extreme weather events have taken lives, led to the evacuation of communities, damaged homes, belongings, and businesses, destroyed crops and livestock, and saddled the country with billions of dollars in rebuilding costs.
A Climate Council report reveals that Queensland suffered higher economic damages from extreme weather disasters, including this year's floods, than any other Australian state or territory, with more extreme weather likely over summer.
The Great Deluge report reveals:
Queensland has lost a total of approximately A$30 billion from extreme weather disasters since the 1970s, about three times those of Victoria.
Extreme weather over the past year cost every Australian household an average $1,532.
Agricultural damage for the February 2022 floods in Southeast Queensland was estimated to be $254 million (for financial year 2021-22) with ongoing impacts; and
Sea surface temperatures around Australia are above average, which also contributes to the wet seasonal outlook. The risk of marine heatwaves is also likely to increase during summer.
Lee Johnson, former Commissioner of Qld Fire and Emergency Services and member of Emergency Leaders for Climate Action said, "Australia has entered the new era of climate consequences and Queensland is at ground zero. As climate change turns up the danger level of extreme weather events for all Queenslanders, all levels of government must urgently act to cut emissions and reduce community exposure and vulnerability to disasters.
"The Federal Government must develop a properly integrated National Adaptation and Disaster Resilience Strategy and supporting action plan. This should reflect the new reality of disasters, including the need for frequent review and improvement as the situation changes."
Professor John Quiggin, economist at the University of Queensland said, "Those of us living in Queensland are on the frontline of widespread disruption from extreme weather.
"By 2030, one in every 25 Australian properties will be effectively uninsurable due because they are in the firing line time and time again.
"The cost of climate-fuelled disasters is running into the billions and without urgent emissions reductions, will continue to soar.
The report ends with several recommendations to help reduce the exposure and risk to disasters, including decarbonising their economy: strengthening disaster management coordination, and ending fossil fuel subsidies and creating a climate disaster fund – money for which could be raised by ending public subsidies for fossil fuel producers.
Logan City Council Mayor Darren Power said, "Like the rest of Queensland, the City of Logan is not immune from disasters such as floods.
"While we can't prevent disasters or serious events from occurring, we can plan how we prepare the community, build resilience and plan how we respond and recover from events when they occur.
Climate Council's The Great Deluge report available here.
Tags