Royal HaskoningDHV's Nereda wastewater treatment technology expands into China
October 25, 2018
Posted by:

administrator

Category:

Corporate, Asia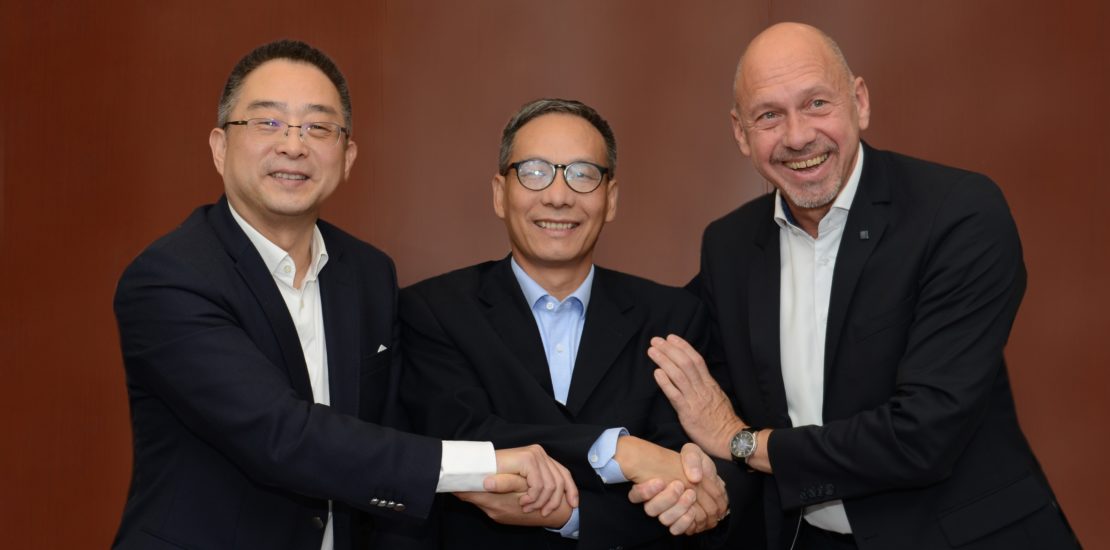 Beijing Enterprises Industrial Environmental Solutions Ltd (BEIES) has entered into partnership with Royal HaskoningDHV of the Netherlands and Century 3 (Shanghai) for the delivery of the sustainable Nereda® wastewater treatment technology into China.
The move to introduce Nereda technology into China represents an exciting opportunity for the country. BEIES can now install the state-of-the-art technology in its wastewater treatment projects across China, ensuring excellent and sustainable wastewater treatment while effectively expanding its installations' capacity.
BEIES has already identified two potential Nereda wastewater treatment projects, which when complete will not only provide improved wastewater treatment at lower cost to the environment but will also act as demonstration plants to showcase the capability of the technology.
Mr. Xu, Deputy General Manager of BEIES commented:
"We have been following the development of Aerobic Granular Sludge technology for more than ten years. Nereda technology, owned by the prestigious company Royal HaskoningDHV, is the best example of it. Nereda has been proven to achieve organic waste and simultaneous nutrient removal within a considerably smaller footprint, with very low energy and chemical consumption. By successfully introducing and implementing Nereda technology into China, we believe we will contribute to the low carbon, environmentally friendly and sustainable development of China."
Nereda is a wastewater treatment technology that relies on aerobic biological action to purify wastewater before returning clean water to the environment. The Nereda process has already been successfully tried and tested around the world. It requires fewer chemicals than conventional wastewater treatments and meets strict purification standards. This innovative, sustainable process was developed in The Netherlands.
Mr. Rong He, CEO of Century 3 (Shanghai) Inc. added:
"Nereda technology offers a huge advantage in land saving and energy conservation, while achieving high effluent quality. We are very pleased to reach an agreement with Royal HaskoningDHV and BEIES to implement this technology to many wastewater treatment plants throughout China. We strongly believe this technology will help China in the effort for blue sky and clear water."
Mr. Rene Noppeney, Global Director Water Products and Innovation of Royal HaskoningDHV said:
"We are honored to welcome BEIES and Century 3 to our international Nereda community. The companies' strengths and reputations are formidable. We could not have wished for better partners for the introduction of our Nereda technology to the Chinese market. The partnership supports the growth strategies for all involved, and I am convinced that this is a major step forward for the people and environment of China."
Tags